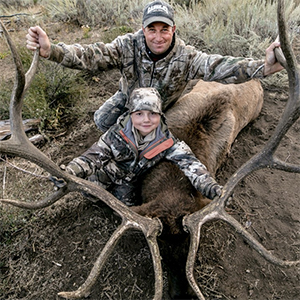 Elk Hunts
Elk is the bread and butter of Outfitters 4 Hope! We chase bulls starting the end of August well into December. We use a plethora of methods from spot and stalk to calling bulls in close during both archery and rifle seasons. Depending on rut activity, moon phases, and the needs of each individual child we may set up blinds over wallows or feeding areas as well. Elk terrain varies widely depending on the season. In August and September we hunt the high country where bulls are still on summer grounds and typically start the rut. November and December bring the high desert into play as bulls and cows alike travel to their winter grounds.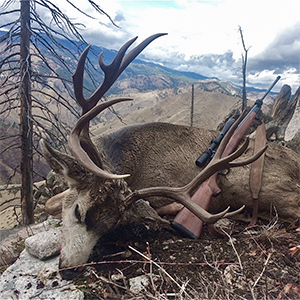 Deer Hunts
We feature mule deer as one of our favorite species to hunt in the West. From rifle hunting to getting in tight with archery equipment, we use traditional spot and stalk methods. The topography typically includes subalpine in the early seasons and we work our way down in elevation to the high desert for the late season. Our hunt dates range from the end of August and can run into mid-December, the season we hunt dictates what type of terrain we will be hunting.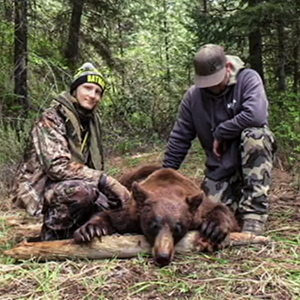 Bear Hunts
Spring bear brings a different speed for us, and typically a very different style of hunting. We have some units in the West that are strictly spot and stalk while other units allow us to run hounds or sit over bait sites. Idaho in particular is well known for its color phase bears, which range from jet black to cinnamon, chocolate, and sometimes even blonde. These hunts often allow a more controlled environment and can be tailored to accommodate various physical limitations that a child may have.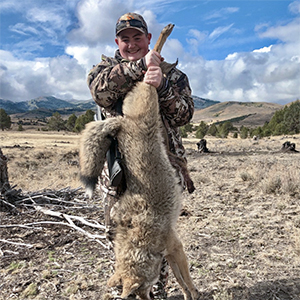 Predator Hunts
Predator hunting is a fun and challenging pursuit that can range from high desert settings to open fields on both public and private lands. Typically hunting hits its peak in October when the song dogs start packing on the pounds for winter and their coats begin to prime. When predator hunting, coyotes are our primary pursuit. We believe in ethical management of all of our natural resources, including predators. On occasion if we are fortunate enough to tag out early on a big game hunt, we will sneak away for the possible bonus of a predator hunt. Expect heart pounding action with calling techniques that can bring them in on a dead run!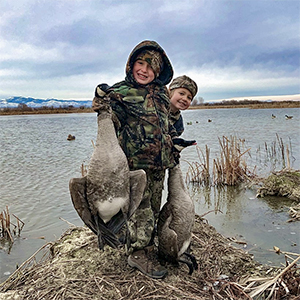 Waterfowl Hunts
Idaho has one of the best migration routes in the west for waterfowl. We hunt birds from October until mid-spring when the snow geese return on the migration back to their nesting grounds in Alaska. Idaho is known for great populations of mallards, with a limit of greenheads often being our pursuit. We have hunts that range from the waters of the Snake River to corn or agricultural fields in the surrounding communities. When the action is hot, children can expect to make unforgettable memories of birds landing feet down…right in their face!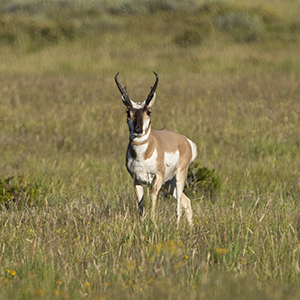 Pronghorn Antelope
Idaho is home to a large number of Pronghorn Antelope along with many of our neighboring Western states. For the youth that dreams of wide-open spaces and a horizon that extends as far as the eye can see, this is the hunt for them. Hunts typically range from mid August into October. Tactics may include sitting in a ground blind over water during the early season to spot and stalk with a decoy during the rut which typically kicks off the first week of October. Chasing the elusive "speed goat" is unique and challenging with rich rewards. This may be one of our most game rich hunts as the antelope are always visible, the real fun is getting in close enough for the shot.